Project Introduction
Ashwani Industries is a Dubai based Organic Product Manufacturing Company. Popular extraction methods used for producing these oils include steam distillation, water distillation, and cold pressing techniques. The essence of Natural Essential Oils also comes from the scent and flavour of the plants from which the oils are extracted
Industry type
Essential Oil Manufacturing
Business type
Established
Service we Provide
Website design, development & branding
The logo has a simple concept, "A" letter with oil drops in it.
This font is used in the website with these variations of weights.
Designing a website
Objective –
As per discussion with the client, our main objective was to highlight the services they provide and a simple enquiry form for contact.
Solution
Provided sliding banners of their services along with CTA.
Few Products just to show the small picture and a brochure to download for those
who wants in detail information.

Enquiry form for sending requirements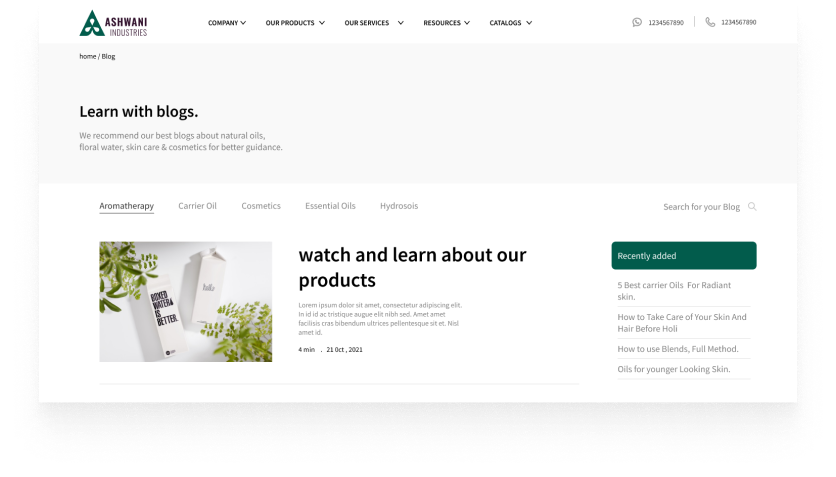 Stay Updated with Blogs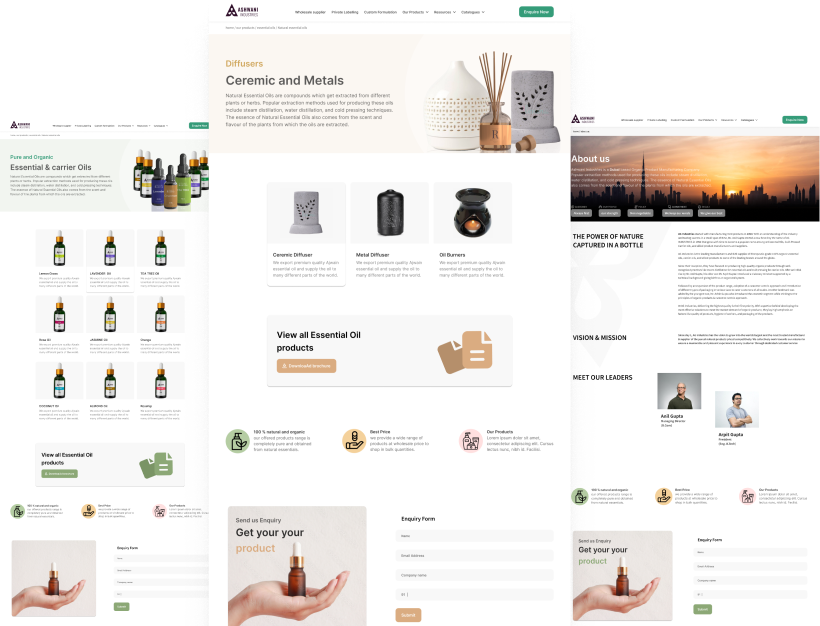 Let's Dive
Into Your Project.
Send us your requirements.
Enquire Now